Our Story
Open the door to opportunity
In 1993 the doors of what would become Mountain West Bank officially opened at the corner of Government Way and Ironwood Drive in Coeur d'Alene, Idaho.
Our humble origins, circa 1993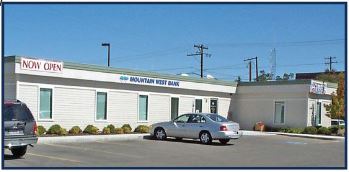 Today, the bank now serves customers from 22 branches conveniently located across the states of Idaho and Washington. Mountain West Bank was founded by local business leaders with the shared vision that community and banking could be one in the same. Since then, Mountain West Bank has been steadfastly dedicated to the mission of providing customers with Legendary Customer Service. We're big enough to provide the best in banking products and offerings and small enough to provide personal, exceptional service. We proudly offer our customers a full complement of consumer and business products including checking and savings accounts, Certificates of Deposit, IRAs and Money Market Accounts. Our lending services include residential, construction, commercial and consumer products. Making a difference also happens right at our bank.  Mountain West Bank, A Division of Glacier Bank, takes pride in supporting the communities and people in which we serve. 
Glacier Bancorp is consistently recognized as one of the top performing banks in the country.
Source; America's Best Banks 2022 List, 2022 Forbes Media, LLC
A member of the Glacier family since 1999, we are proud to be part of a great company and honored that Forbes, one of the foremost financial publication in the world, continues to recognize Glacier as one of the top performing banks in America. This recognition is a tribute to the employees at Mountain West Bank and throughout Glacier Bancorp. Their passion for community banking is the foundation for our success. 
- Scott C. Anderson, Mountain West Bank, President and CEO
We love where we work!
Mountain West Bank is consistently recognized as one of the best places to work in Idaho.
Source; Best Places to Work in Idaho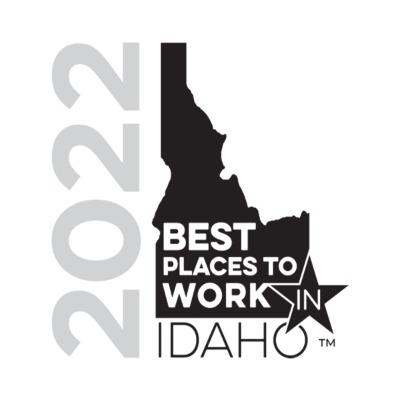 At Mountain West bank, our employees love where they work! Our employees describe our culture as one that promotes having fun at work and being one big happy family. We take every opportunity we can to recognize and appreciate our employees, not only on designated days, but all throughout the year. We love investing in our employees whether it be in the form of our generous 401(k) contributions to our robust training programs. We also love volunteering in our communities and love delivering the unexpected not only to each other but to our customers.
Community Outreach
We are deeply committed to the prosperity of our region. That's why giving back to our community has always been an important part of who we are. Our employees are involved as leaders and volunteers in local organizations throughout the area.  We are consistently teaching, sponsoring and implementing financial literacy into public schools and non profits around the area.  Serving is something we are great at!  


Ponderosa Elementary 2021-2022 Sensory Room Install
In 2020 our Community Relations team toured Ponderosa Elementary.  We discovered the schools need to install a sensory room. 
These rooms can serve multiple purposes. They can promote self-organization, be a calming area, provide leisure, help with sensory integration, or act as skill training centers. A well-designed room can also serve people of all ages, multiple disabilities, as well as facilitators, teachers, parents, caregivers, and therapists. 
Those with multiple disabilities often have sensory impairments. By controlling sensory input in the room it is possible to eliminate distractions and assist people to attend to specific objects that may help them make sense of their external environment. A sensory room can also provide these additional benefits:
Modulate the environment so that you can reduce the opportunity for over-stimulation.
Creates a safe space with tools students can use to self-regulate and manage anger, over-stimulation and stress.
You can create a controlled space to assess the type of environment a student is most comfortable in and the sensory activities a person is most responsive to. 
You can create a comfortable space for students to relax in to help them interact with others. 
Provide a safe crisis and de-escalation area.
Three teams of MWB employees painted, installed sensory tools and implemented the hanging fiber optics panel.  Thank you to our Loan Ops & Commercial Real Estate teams for coming together to make a COOL place for kids in Post Falls!
Mountain West Bank was founded in Coeur d'Alene, Idaho, in 1993. Renowned for its legendary service, the bank offers a complete array of personal and commercial financial services. In addition to its Coeur d'Alene headquarters, Mountain West Bank operates 22 branches, financial service centers, and lending centers throughout Idaho and eastern Washington. It is a division of Montana-based Glacier Bank, a wholly owned subsidiary of Glacier Bancorp Inc. (NYSE: GBCI) that operates 224 offices in 144 communities in Montana, Idaho, Utah, Washington, Wyoming, Colorado, Arizona, and Nevada. Visit MountainWestBank.com for more details. Member FDIC.