Community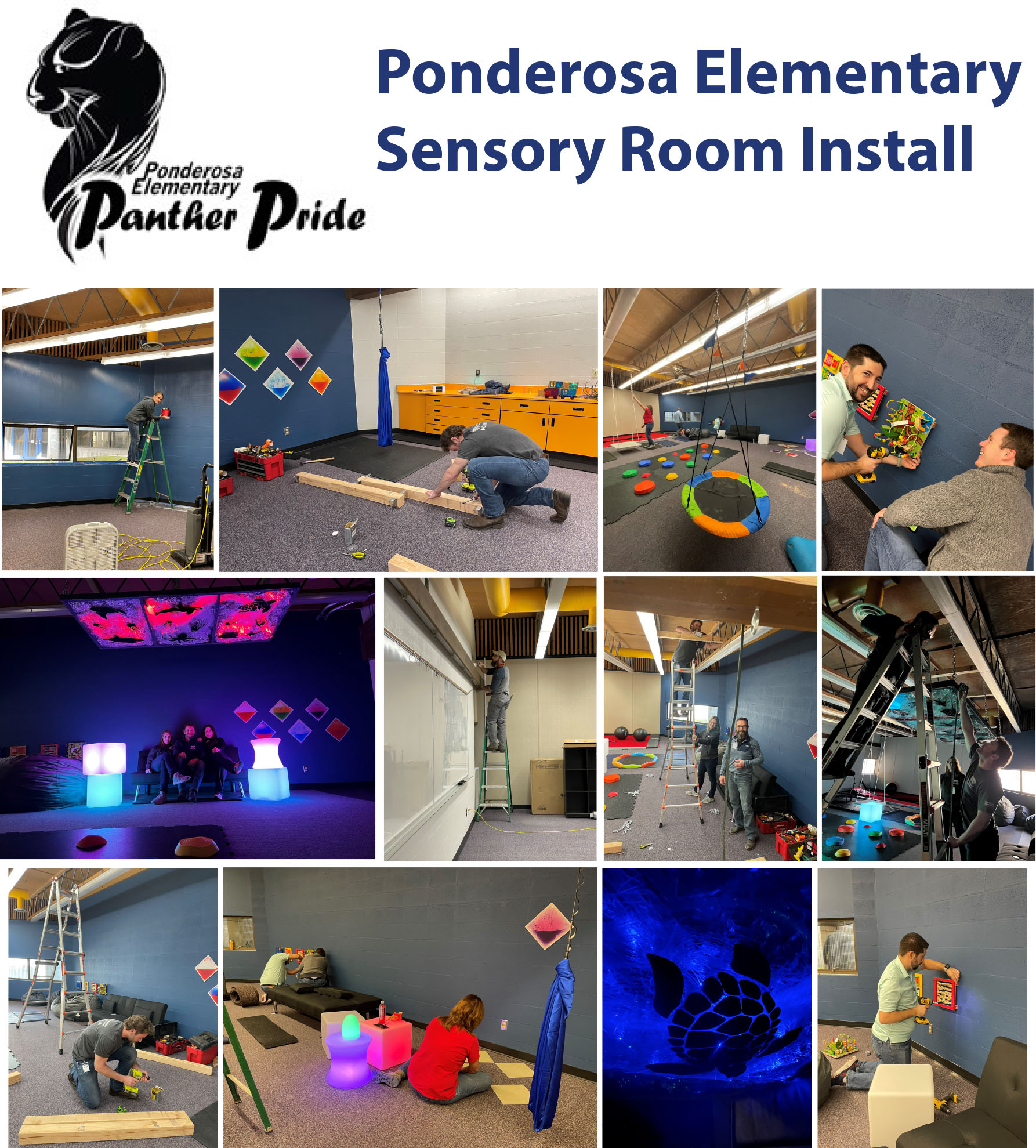 Ponderosa Elementary 2021-2022 Sensory Room Install
In 2020 our Community Relations team toured Ponderosa Elementary.  We discovered the schools need to install a sensory room. 
These rooms can serve multiple purposes. They can promote self-organization, be a calming area, provide leisure, help with sensory integration, or act as skill training centers. A well-designed room can also serve people of all ages, multiple disabilities, as well as facilitators, teachers, parents, caregivers, and therapists. 
Those with multiple disabilities often have sensory impairments. By controlling sensory input in the room it is possible to eliminate distractions and assist people to attend to specific objects that may help them make sense of their external environment. A sensory room can also provide these additional benefits:
Modulate the environment so that you can reduce the opportunity for over-stimulation.
Creates a safe space with tools students can use to self-regulate and manage anger, over-stimulation and stress.
You can create a controlled space to assess the type of environment a student is most comfortable in and the sensory activities a person is most responsive to. 
You can create a comfortable space for students to relax in to help them interact with others. 
Provide a safe crisis and de-escalation area.
Three teams of MWB employees painted, installed sensory tools and implemented the hanging fiber optics panel.  Thank you to our Loan Ops & Commercial Real Estate teams for coming together to make a COOL place for kids in Post Falls!
Mountain West Bank employees removed graffiti from Meals on Wheels Spokane, for the last time.
Meals on Wheels Spokane has been a regular victim of graffiti. The City of Spokane Code Enforcement requires that businesses remove it within 10 business days. Graffiti removal is a costly and time consuming process for a nonprofit center. When this situation was brought to the attention of Mountain West Bank, the volunteers came to the rescue! Our volunteers painted and applied graffiti-resistant clear-coat on the building. The clear-coat applied in this project will prevent future graffiti from sticking to the building and will be easily washed off, requiring no further maintenance to Meals on Wheels.
Meals on Wheels Spokane provides breakfast and hot lunch meals five days per week to senior center members 60 years and older. Mountain West Bank finished the project with a donation to the center that will provide 300 meals. Thank you to our volunteers for your time, your service, and your enthusiasm to help fellow members of your community. 


A special THANK YOU to Sherwin Williams for your expertise, and to Screen Tek, Inc. Spokane, for creating our QR code stencils and stickers.
This year's annual Day of Caring is in the bag. 
We are deeply committed to the prosperity of our region. That's why giving back to our community has always been an important part of who we are. Our employees are involved as leaders and volunteers in local organizations throughout the area.  We are consistently teaching, sponsoring and implementing financial literacy into public schools and non profits around the area.  Serving is something we are good at!  2020 was no exception!
Day of Caring 2019
Mountain West Bank employees from Nampa, Boise, and Meridian, Idaho, built 20 bunk beds to keep 40 local children from having to sleep on the floor. A special thanks to the wonderful people at BMC (Building Materials Centers) for donating the lumber!  
For the 6th straight year, employees of the Eagle and Boise branches at Mountain West Bank teamed up with other community volunteers to make improvements at the Ada/Eagle Sports Complex run by the the city of Eagle Parks and Recreation. They tilled soil and added seeds from native species of plant life for all to enjoy in the coming years! 
Dozens of Mountain West Bank crew members worked on painting, weeding, washing windows and completed a makeover on a storage shed at the Senior Center in Hayden, Idaho. On a separate project, the crew cleared property, built and stained a fence, and painted a Habitat for Humanity home in Coeur d'Alene, Idaho! Way to go crew!
The Wo
od River Valley's Mountain West Bank employees (Hailey & Ketchum, Idaho), cleaned fruits and vegetables to help stock the Hunger Coalition's warehouse.  Making a difference by making our community better is part of our mission, and our employees work at it not only on our Day of Caring but throughout the year.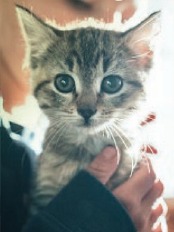 The freshly groomed grounds and building at the SCRAPS building (Spokane County Regional Animal Protection Services) was courtesy of our hardworking Spokane Valley and North Spokane staff! The crew fetched their tools and trimmed, raked, scooped, collected and clipped all around the grounds.
Looking for a new cuddle buddy? There are many, r
eady-
to-love pets at SCRAPS! 
Employees from the Spokane Valley and North Spokane offices in Washington worked to clean up Odyssey Youth Movement's yard, sidewalks, and driveway, helping to create a tidier welcoming environment for LGBTQ+ youth. Odyssey
works directly with LGBTQ+
young
people through their drop-in programs serving 13-18 and 18-24 year-olds located in
Spokane's
Perry District. Their community work includes workshops with school staff, mental health professionals, and more, working to make all spaces safe and affirming for
LGBTQ+ youth
.